On our second morning in London, we woke up to a chilly – but not raining! – morning.
After noshing on our leftovers from our midnight Pret a Manger snack for breakfast, we headed out to South Kensington Station again.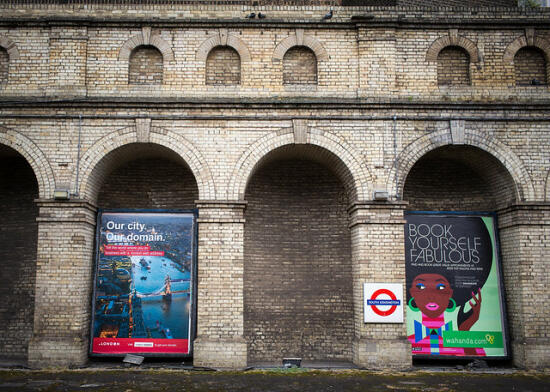 This time, we took the District line to Fulsom Road station.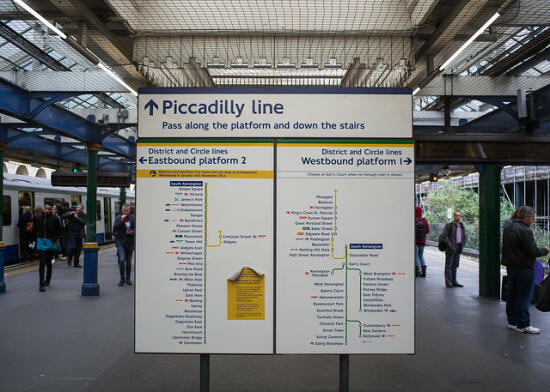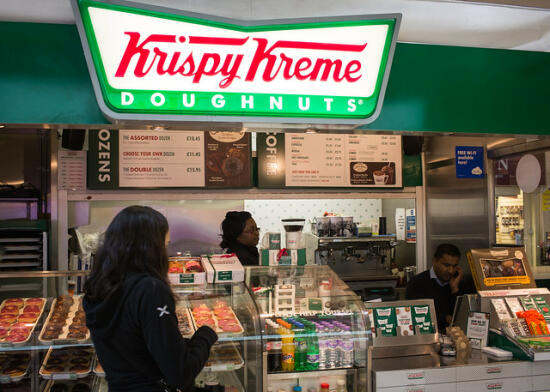 And stopped at Krispy Kreme!
Okay, Krispy Kreme wasn't really why we were there. But we weren't about to say no to a doughnut opportunity!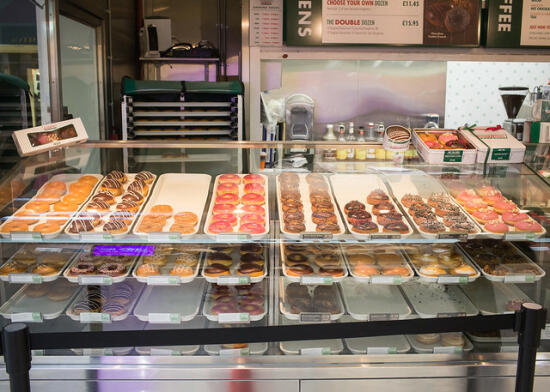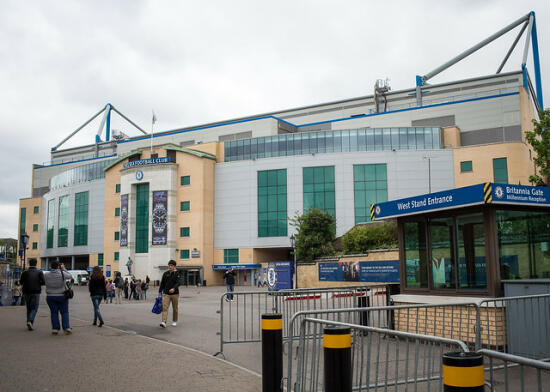 Our real destination was Chelsea Stadium.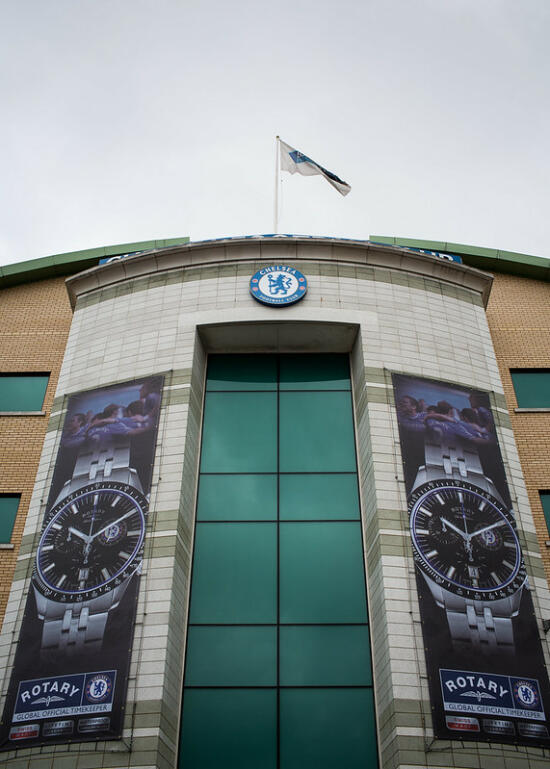 Son's a huge soccer (ahem, football) fan, so this is one of the few places he really wanted to make sure we visited while we were in London.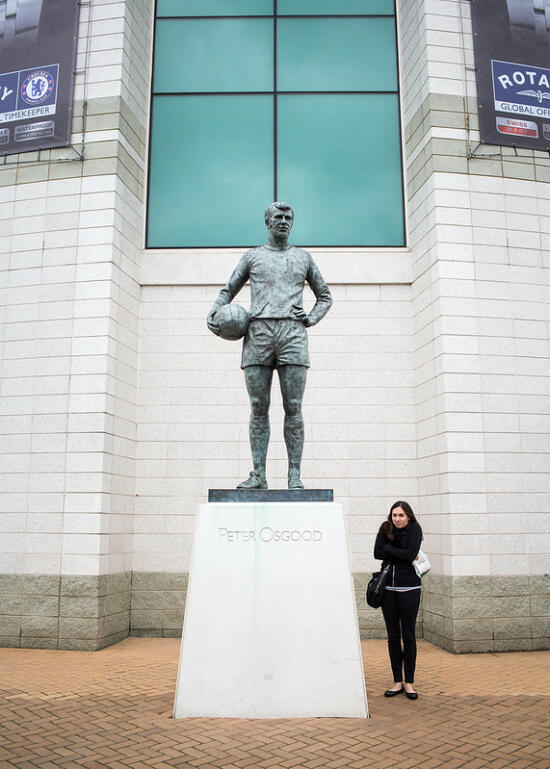 It was also REALLY COLD AND WINDY there. I attempted to take shelter behind a statue. It didn't work very well.
We didn't have time to go on a stadium tour (although I'm sure we would have if we were in London for more than two days).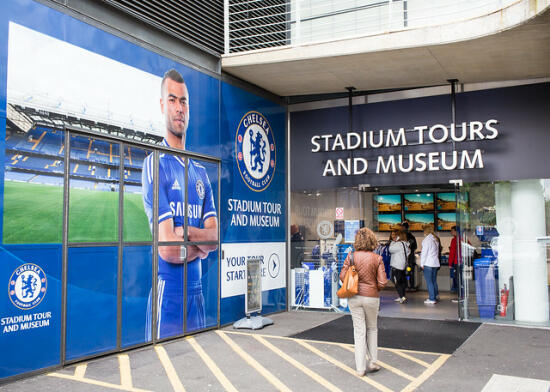 Instead we just ate our peanut butter chocolate Krispy Kreme (SO GOOD)…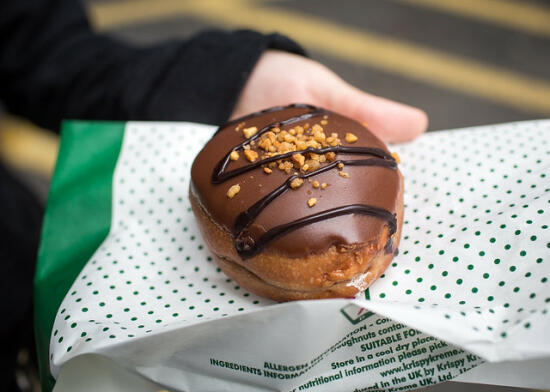 …and did some shopping.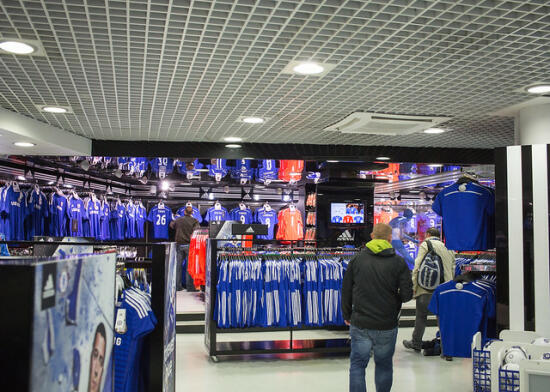 It might surprise you to find that between the two of us, Son is the one who always wants to go souvenir shopping.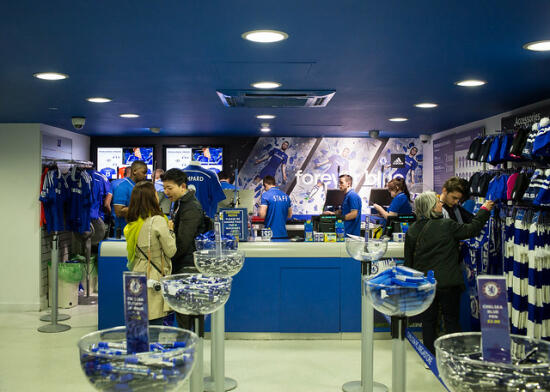 I can't stand shopping.
Yeah, I'm weird like that.
However, I can't complain too much, because Son ended up buying a very nice jacket that I got to wear the rest of the day. IT WAS SO WARM.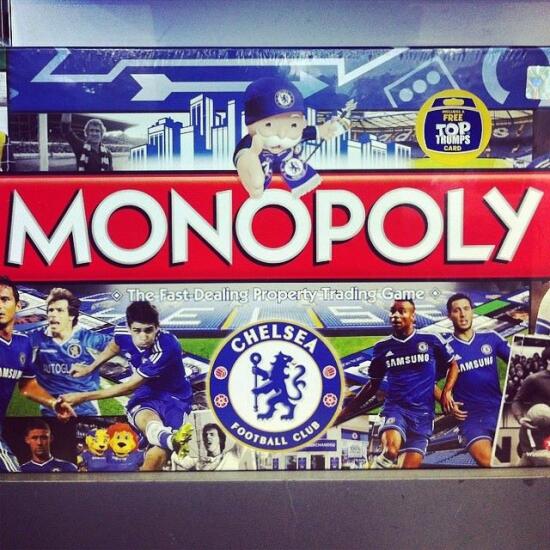 Come back Friday to see it!