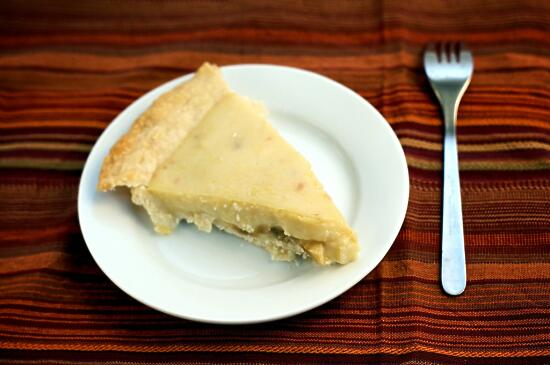 Pies used to be the bane of my existence. A year ago, I couldn't make a proper pie to save my life. My apple pies looked like turkeys, and my lemon meringues never set. But suddenly, that has all changed.
The pie revolution started with this Thanksgiving pie, which was a hit with both Son's family and mine. And now… well… I've gained so much pie-making confidence, that I have no problem baking up a pie on a whim!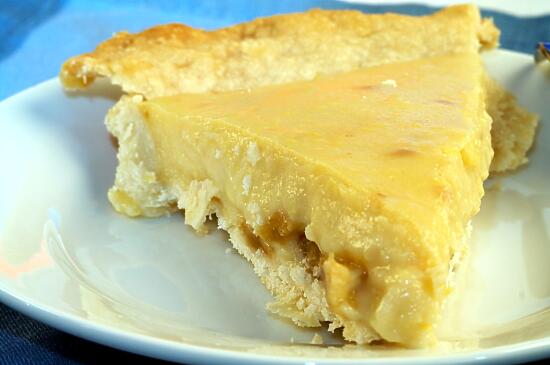 That's exactly what happened with this banana cream pie. I realized yesterday that today is Pi Day, and suddenly got a craving for banana cream pie. Never mind that I only had one banana (the recipe calls for four) and that it was already late in the day – I was going to have my pie.
And damn, was it good.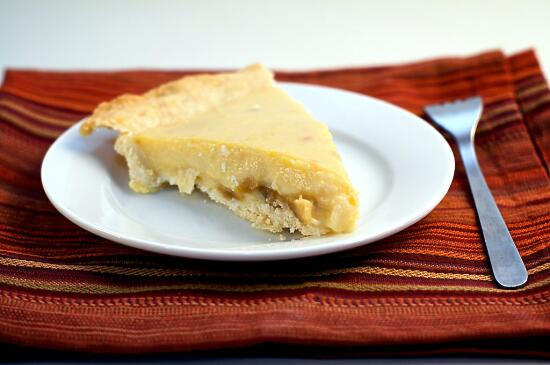 (We've already eaten half the pie. It's that good.)
Banana Cream Pie adapted from allrecipes.com.
Ingredients
3/4 cup white sugar
1/3 cup all-purpose flour
1/4 teaspoon salt
2 cups milk
3 egg yolks, beaten
2 tablespoons butter
1 1/4 teaspoons vanilla extract
4 bananas, sliced
Cooking Directions
In a saucepan, combine the sugar, flour, and salt. Add milk in gradually while stirring gently.
Cook over medium heat, stirring constantly, until the mixture is bubbly. Keep stirring and cook for about 2 more minutes, and then remove from the burner.
Stir a small quantity of the hot mixture into the beaten egg yolks, and immediately add egg yolk mixture to the rest of the hot mixture.
Cook for 2 more minutes; remember to keep stirring.
Remove the mixture from the stove, and add butter and vanilla.
Stir until the whole thing has a smooth consistency.
Slice bananas into the cooled baked pastry shell. Top with pudding mixture.
Chill the pie for at least three hours, or until the pudding has set.